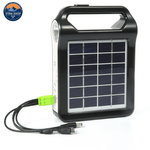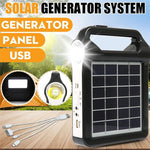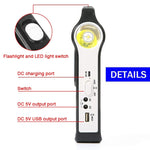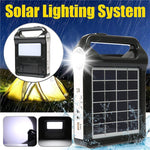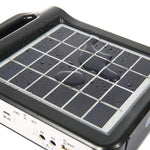 €29,99

Normal price
Reduced price

€29,99

Comparative price
Unit price
Please select an available variant
Buy a portable solar battery for your next hike
The 2600mAh portable solar battery is perfect for anyone who spends time outdoors or is regularly in remote locations. The powerful solar panel allows you to charge the battery directly from the sun's rays, meaning you'll never have to worry about running out of power for your devices. With its durable, waterproof design, this battery can withstand the most extreme conditions, making it the ideal choice for adventurers and outdoor enthusiasts. With its 2600mAh capacity, you can charge your smartphone up to 4 times, giving you the peace of mind of knowing that you will always be able to stay connected even if there is no power supply .
Specification of Portable Solar Battery
2400mAh capacity;
Battery recharging using solar energy;
Charges your smartphone up to 4 times;
Shockproof to resist violent shocks during your trips;

Powerful LED lamp to light up in the dark.
We also have our minimalist survival battery For more choice you can find our collection of Outdoor Survival Solar Batteries


Hiking Survival Blanket