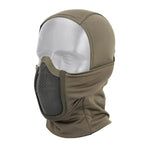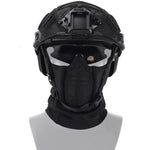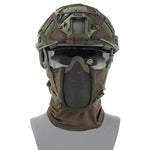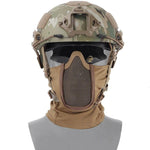 Survival tactical balaclava
€19,99

Normal price
€19,99

Reduced price

€19,99

Comparative price
Unit price
Please select an available variant
Survival tactical balaclavas are a must-have for any outdoor or water sports enthusiast. They protect you from sun, wind and water, and can even help you escape from a dangerous area. Tactical balaclavas provide maximum protection from the elements, whilst being comfortable to wear. You can use them for kayaking, canoeing, diving or any other water activity. Plus, they're easy to put on and take off, which is ideal if you need to hurry out of a dangerous area.
Tactical survival balaclava: how to use it to protect yourself from bad weather
If you are looking for a military grade balaclava, then look no further than the Survival Tactical Balaclava. This balaclava is made from durable fabric and is designed to protect you from the cold, wind and splashes. It also has an integrated air filter that will allow you to breathe easily even in the most difficult conditions.

Survival tactical balaclava