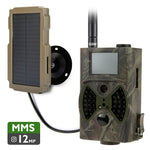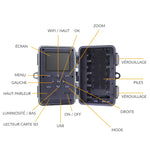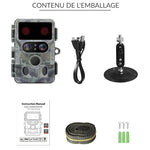 €169,90

Normal price
Reduced price

€169,90

Comparative price
Unit price
Please select an available variant
The hunting solar camera is a very efficient and reliable camera, ideal for hunters and outdoor sports enthusiasts. It has a 16-megapixel CMOS sensor, a 2.4-inch LCD screen, night mode and infrared night vision up to 10 meters. It can record HD videos up to 1080p and take photos with a resolution of up to 12 megapixels. The camera is also equipped with a USB 2.0 port, AV output and DC input.
Several years ago, I wanted to buy a hunting camera. I had heard a lot of good reviews about solar trail cameras, so I decided to buy one. I was pleasantly surprised by the quality of the image and sound. The camera is very easy to install and use. I highly recommend this camera to anyone looking for a good hunting camera.
What is a solar hunting camera
The solar hunting camera is an excellent means of monitoring wildlife. It is easy to install and works wirelessly, which makes it very practical. The price of the solar hunting camera is reasonable and it offers excellent image quality.
There are many testimonials from people who have used a solar trail camera and been very happy with the results. The solar hunting camera helps capture clear and precise images even in low light conditions. The captured images are also very stable, which is ideal for outdoor use. In addition, the solar hunting camera is very easy to use and does not require any special settings.
The advantages and disadvantages of the solar hunting camera
The solar hunting camera is a useful product for hunters and outdoor enthusiasts. It allows you to capture images and videos of animals without being detected. It is a practical, easy-to-use tool that can help document wildlife and better understand animal life habits.