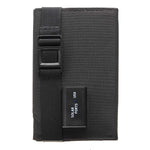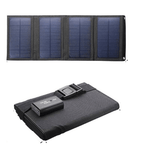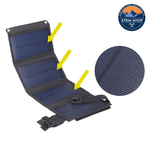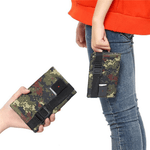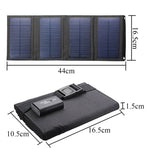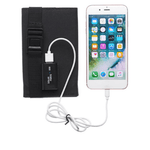 €38,99

Normal price
Reduced price

€38,99

Comparative price
Unit price
Please select an available variant
There is still a stock review
Are you going to a place without power? To charge your devices, you can take this solar charger with you!
Foldable and easy to carry, this solar charger can help you prevent your smartphones from discharging while you enjoy nature! With a power of 160w, it has high efficiency compared to its small size!
Looking for a way to keep your devices charged while you're off-grid? The solar charger is the ideal solution! This compact, lightweight charger is perfect for camping, hiking, or any other outdoor activity. Thanks to its high-efficiency solar panels, your devices will never run out of power, even in the most remote locations. So don't get caught without a charge - get a solar charger today!
Solar Charger Specifications ☀️
Size: 10.5x16.5x1.5cm
Number of panels: >20
Material: Monocrystalline silicon
Free delivery
You will also love our special tent canvas battery charger ! ⛺️ For more choice you can find our collection of survival solar chargers


Hiking Survival Blanket