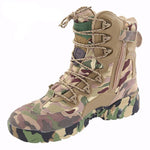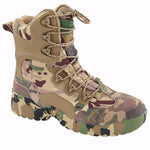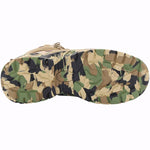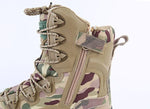 €119,90

Normal price
€119,90

Reduced price

€119,90

Comparative price
Unit price
Please select an available variant
A snow hiking shoe is a type of shoe specially designed for walking in snowy mountains. It has a notched sole that prevents slipping on frozen surfaces. The upper is usually reinforced to resist wear and abrasion, and it is often waterproofed to keep feet dry. Snow hiking shoes are essential for people who hike in the mountains in winter, because they allow them to keep their footing and have good traction on slippery slopes.
Snow Hiking Boots: Use and Advice
The snow hiking shoe is ideal for all winter adventures. Designed with a lugged sole and durable leather upper, this shoe provides superior traction on all terrains. In addition, the snow hiking shoe is equipped with a fur lining for added warmth and comfort.
Snow Hiking Boot: Features and Benefits
The snow hiking shoe is an essential part of the winter hiking kit. It must combine robustness, waterproofness and warmth, while offering good support and grip in the snow. The best-performing snow hiking shoe models are equipped with lugged or studded soles, which provide excellent grip on slippery surfaces.