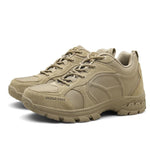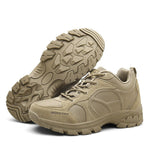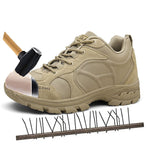 €85,99

Normal price
Reduced price

€85,99

Comparative price
Unit price
Please select an available variant
The military is known for its impeccable equipment and attire. Military shoes are made with high quality materials and must meet high safety standards. Military shoes are also built to last, as they must withstand harsh conditions and daily wear and tear. Military personnel wear shell military shoes when on mission or exercise to protect their feet and prevent injuries. Shell military shoes are usually made of black leather or waterproof canvas, and have a non-slip sole.
Shell military shoe: what you need to know
The shell military shoe is a combat shoe intended for soldiers. It is designed to offer optimal protection against shocks and bad weather. It also has a non-slip sole which allows soldiers to keep their footing in all circumstances.
Shell military shoe: product characteristics
The shell military shoe is a high-heeled combat shoe that is worn by the French military. This shoe is made of black leather and has a rubber sole. The shell military shoe is worn with combat pants and a combat jacket.
The conclusion of the Shell Military Shoe topic is: Shell military shoes: a practical and economical purchase
To conclude, the shell military shoe is a superior quality product that offers many advantages. It is also very affordable and easy to use.