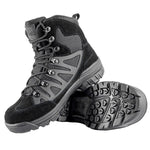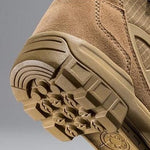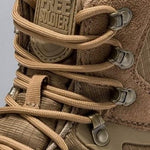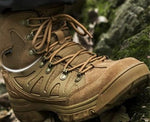 Men's Winter Hiking Shoes
€121,99

Normal price
€139,00

Reduced price

€121,99

Comparative price
Unit price
Please select an available variant
The men's hiking shoe is an essential part of the winter hiking kit. It must offer effective protection against the cold and snow, while ensuring good grip on slippery surfaces. Winter hiking shoes for men should also be comfortable, so that you can walk for hours without getting tired. In this article, we are going to introduce you to the best winter hiking shoes for men available in the market. We will also give you some useful tips for choosing the pair of winter hiking shoes that will suit you best.
Men's Winter Hiking Shoes - the best models for winter
Women's Sports Shoes 2017Nike Lunar Running ShoesWomen's Adidas Shoes Navy Blue
Men's Winter Hiking Shoes: the key characteristics
There are many types of men's hiking shoes, but they are all designed to do one thing: protect your feet from the elements and help you get more out of your hike. The most popular hiking shoes for men are hiking boots, hiking sandals, and trail running shoes. Hiking boots provide additional protection against mud, snow and stones, while hiking sandals are lighter and more breathable. Trail running shoes provide superior traction on slippery and uneven surfaces.

Men's Winter Hiking Shoes