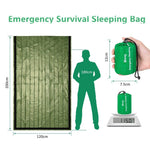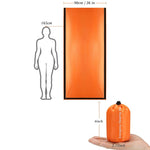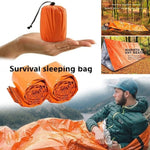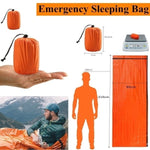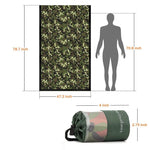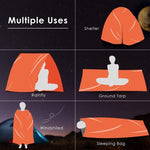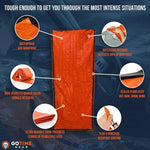 €19,99

Normal price
Reduced price

€19,99

Comparative price
Unit price
Please select an available variant
You need this Hiking Survival Blanket!
Do you like to go hiking? You need to remember to bring all the survival equipment you need with you, while staying light! Here we have what you need: the Hiking Survival Blanket which weighs only 120 g, but which can serve as a blanket in an emergency.
We all know how important it is to be prepared when we go hiking. But sometimes, packing everything we need can weigh us down, literally. That's why we created the hiking survival blanket. This blanket is incredibly lightweight (only 120g), but it is also very durable and can be used as an emergency blanket when needed. It is available in three colors - orange, green and camouflage green - and in three different sizes to suit your needs. In addition, it is made of mylar for added strength and protection. Next time you go hiking, don't forget to pack the Hiking Survival Blanket to help you survive whatever nature throws at you.
Hiking Survival Blanket Specifications
Weight: 120g
Activities: Camping, hiking, traveling, etc.
Type: Emergency Blankets
Color: Orange, green, camouflage green
Size of the orange: Open dimensions are 210 cm x 90 cm.
Size of the green: Open dimensions are 200cm x 120cm
Camouflage size: Open dimensions are 200cm x 120cm
Material: mylar
Free delivery
Find our wide choice of  Outdoor Survival Hammock