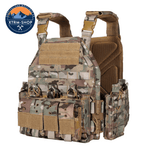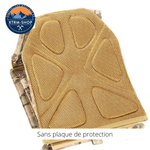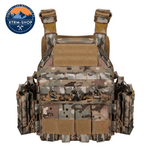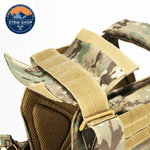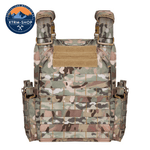 €159,99

Normal price
Reduced price

€159,99

Comparative price
Unit price
Please select an available variant
Discover this Camo Combat Vest, designed for soldiers, but also for your outdoor activities!
With several pockets, this vest can hold everything you need : lamp, knife, map, etc. 🧰. Thus, it allows you to have at your fingertips all the equipment necessary to successfully carry out your mission of the day!
Camo Combat Vest Specifications
Material: Nylon
Gender: MALE
Free delivery
The Desert Comfort Tactical Vest is also currently available.
A list of military vests is presented in our Tactical Vest collection .