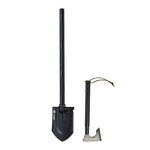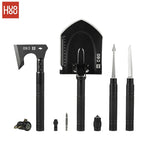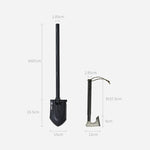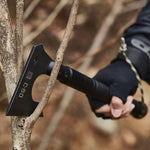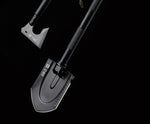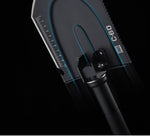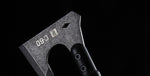 C60 Tactical Ax and Shovel
€97,99

Normal price
Reduced price

€97,99

Comparative price
Unit price
Please select an available variant
The C60 is a high quality tactical ax manufactured by the German company C60. This ax is designed for use by the military, police and hunters, and is ideal for all kinds of tasks, from chopping wood to self-defense. The blade of this ax is made of hardened stainless steel, making it extremely sharp and durable. The non-slip rubber handle provides excellent grip, even when hands are wet. The C60 32266 is a versatile and reliable tool that will help you accomplish all kinds of tasks.
Using the C60 Tactical Ax
The C60 Tactical Ax is a premium tool designed for the military and hunters. This ax is made with a hardened stainless steel blade and an ergonomic rubber handle. The C60 Tactical Ax is a versatile ax that can be used for cutting wood, clearing land and even as a combat weapon.

C60 Tactical Ax and Shovel