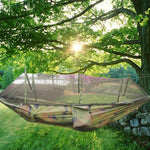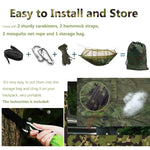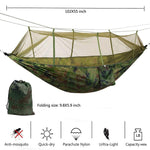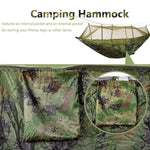 €44,99

Normal price
Reduced price

€44,99

Comparative price
Unit price
Please select an available variant
Discover this Survivalist Hammock for a relaxing and comfortable sleep.
Most nights you will need a tarp or mosquito net over your bed, and maybe some mosquito netting too. This Survivalism Hammock offers you the comfort you deserve.
Are you looking for a reliable and comfortable hammock for your next camping trip?
Look no further than Hammock Survivalism ! This sturdy hammock is made from high-quality materials designed to withstand the elements. It also features a waterproof rating of 1000-1500mm, so you can be sure you'll stay dry even if the weather takes a turn for the worse.
In addition, it comes with a mosquito net to protect you from harmful insects. And above all, the Survivalism hammock is very easy to assemble and disassemble, allowing you to spend more time enjoying the great outdoors.
Survival Hammock Specification

WATERPROOFING INDEX: 1000 - 1500 mm
FREE DELIVERY
Also choose this military survival hammock - Find our wide choice of inexpensive Survival Hammocks