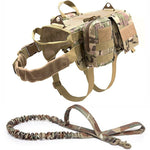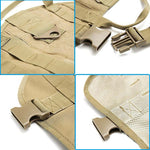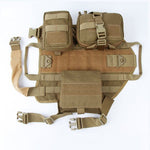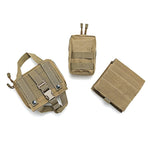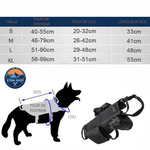 Tactical Camouflage Dog Harness
€39,99

Normal price
€30,53

Reduced price

€39,99

Comparative price
Unit price
Please select an available variant
Discover this Tactical Camouflage Dog Harness, very useful for your next escape with your dog.
🐶 You need this Camouflage Tactical Dog Harness, which can allow you to control it while walking . 🎒 Thanks to its pockets, you can put necessary things on its back such as its kibble and the poop bag .
Specifications of the Camouflage Tactical Dog Harness
Material: Nylon
Free delivery
Also opt for this 3 Point Tactical Dog Harness .
Also visit our collection of Tactical Vest .

Tactical Camouflage Dog Harness