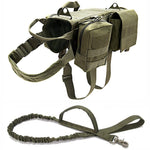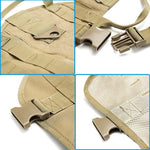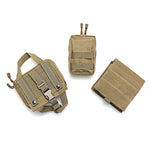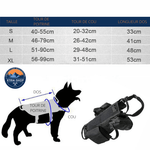 3 Point Tactical Dog Harness
€39,99

Normal price
€30,53

Reduced price

€39,99

Comparative price
Unit price
Please select an available variant
You need this 3 Point Tactical Dog Harness
👉 With 3 leash attachment points, this harness is comfortable and safe for your dog . 🐕‍🦺 With pockets on the sides, this 3-Point Tactical Dog Harness is also very practical because it allows you to store all the objects necessary for the animal during your trip.
Specifications of the 3 Point Tactical Dog Harness
Material: Nylon
Free delivery
You're going to need this End of the World Complete Tactical Vest.
Find what you're looking for on our collection of Tactical Vest .

3 Point Tactical Dog Harness