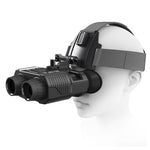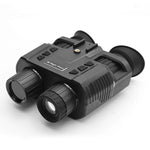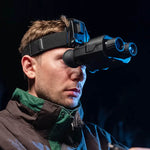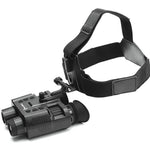 NVGx1 Night Vision Binoculars WITH HEADBAND
€699,90

Normal price
Reduced price

€699,90

Comparative price
Unit price
Please select an available variant
NVGx1 Binoculars - The Must for Night Vision!
The impressive NVGx1 binoculars are the best for preparing for your survival in the wild! Thanks to their high-quality night vision and their integrated headband , the NVGx1 will bring you unforgettable night pursuits. The optics are both durable and lightweight, and their adjustment is programmable according to the intensity and type of light you want. Real insurance for outdoor preparations.
Night Vision NVGx1 - A better view of the night
The NVGx1 binoculars are as practical as they are efficient. They make the night vision experience more complete. You will observe the stars from a completely different point of view and will also easily perceive what could be seen during the day. The NVGx1 will give you greater control over your vision in the dark without sacrificing image quality.

NVGx1 Night Vision Binoculars WITH HEADBAND