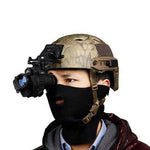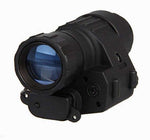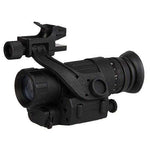 LONG RANGE NVGs1 Night Vision Binoculars
€299,90

Normal price
Reduced price

€299,90

Comparative price
Unit price
Please select an available variant
Top night vision: LONG RANGE NVGs1
The NVGs1 LONG RANGE Dark Vision Binoculars are made for nighttime exploration professionals with their advanced features. The binoculars can detect light and automatically convert images to help you easily see and navigate in the dark. They offer a clear image and vision over 8 to 900 meters and are powered by a rechargeable battery. They also come with a bag and a tripod. Additionally, the optics system is waterproof and has a rubber coating for added protection.
Be up to the NVGs1 LONG RANGE Boutique Survivalism?
The NVGs1 LONG RANGE Night Vision Binoculars are made for those who want to be equal to every adventure they undertake. The Survivalisme-Boutique range of binoculars is equipped with the best technologies to help you navigate in the dark. They are very precise and help you spot objects from a very long distance to give you more room to maneuver. They are also waterproof and robust to help you face the biggest challenges.

LONG RANGE NVGs1 Night Vision Binoculars