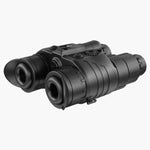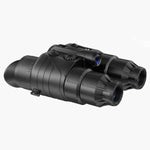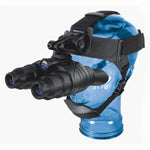 NVG Night Vision Binoculars
€699,90

Normal price
Reduced price

€699,90

Comparative price
Unit price
Please select an available variant
The Night Vision Binoculars are essential to your survival equipment!
Make the day never stop with the Night Vision NVG Binoculars! Thanks to this technology you will be able to explore without worrying about nightfall, you will actually be able to see even in low light situations. NVG Binoculars include high reflectance lenses that will give you improved visibility in dark and dimly lit locations. Equip yourself with these binoculars and you will be ready to face the most difficult situations!
What is the range with the Night Vision NVG Binoculars?
The range of the NVG night binoculars is ideal as it is capable of going up to 70 meters. Ideal for outerwear, hiking, hunting and all kinds of nautical and aerial applications! These binoculars feature a compact and lightweight design and robust optics with reflectivity for better night vision. Enjoy an efficient range suitable for outdoor adventures.
NVG Night Vision Binoculars