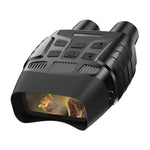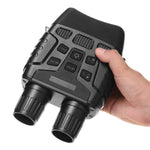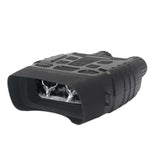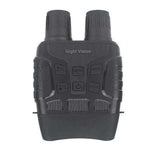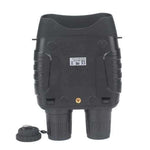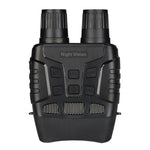 Night Vision Binoculars NV300 HUNTING
€249,90

Normal price
Reduced price

€249,90

Comparative price
Unit price
Please select an available variant
NV300 HUNTING Binoculars - View at its optimum!
The NV300 HUNTING Binoculars are designed to provide you with very precise vision, even in low light conditions, thanks to the advanced infrared technology that makes them up. Enjoy improved lighting and additional depth of vision without wasting your energy. They are made to last. NV300 Binoculars are specially designed to withstand the night and the outdoors. Their resin design and corrosion-resistant industry grade give you a fatigue-free look over time.
NV300 Hunting Binoculars - Robust quality for nocturnal adventurers!
Made with high-rise fiberglass material and a pivoting eyecup that provides precise vision in any situation. The NV300 Binoculars conform to the robustness and quality of our brand. This perfect pair of binoculars for hunting fits easily into your bag and allows you to compensate for the lack of light to give you a fatigue-free and precise view. With their multiple advantages, these binoculars are approved by those who use them and remain the dream companion of nocturnal adventurers.

Night Vision Binoculars NV300 HUNTING