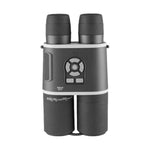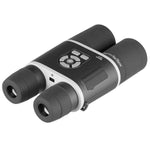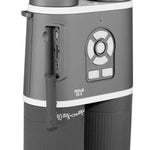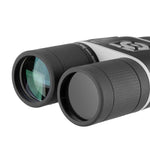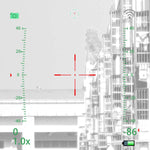 ZIEGER NOCTURNE Thermal Vision Binoculars
€899,90

Normal price
Reduced price

€899,90

Comparative price
Unit price
Please select an available variant
Leave your enemy in the dark with ZIEGER NOCTURNE binoculars
The ZIEGER NOCTURNE thermal vision binoculars are the most powerful thermal vision binoculars available. With a detection distance of more than 300m and an overall viewing angle of 10°, you will have the most precise detection possible at all times. They provide absolutely precise tracking and never rake. They offer a resolution level of 640 x 480 and capture a thermal spectrum between 92°C and 37°C even in the most extreme locations.
Are ZIEGER NOCTURNE binoculars particularly useful for surviving in extreme conditions?
Absolutely ! The ZIEGER NOCTURNE binoculars are the best tools for Best Survivalism available on the market because they are specially designed to meet the most extreme survival conditions. With a huge overall viewing angle and precise thermal detection of over 300m, you will be much more prepared to prepare in case of danger. ZIEGER NOCTURNE ly binoculars are the ultimate choice for adventurers, military personnel and professionals who must survive in the most extreme conditions.

ZIEGER NOCTURNE Thermal Vision Binoculars