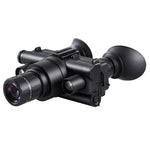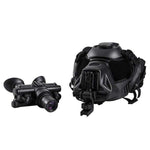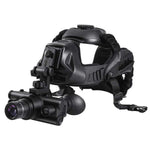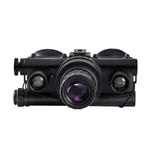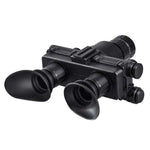 Night Vision Binoculars NODs V7 MILITARY SURPLUS
€2.699,90

Normal price
Reduced price

€2.699,90

Comparative price
Unit price
Please select an available variant
Experience the night with the military NODs V7 Night Vision Binoculars
The NODs V7 Night Vision Binoculars are a high-level military grade model, reinforced and specified for extreme conditions. They offer a long and wide view that allows you to observe and locate your target all night long. With long-lasting power and exterior component protection, you can expect flawless working conditions to see you through nighttime survival scenarios.
NODs V7: limited for the most extreme conditions
You can count on NODs V7 for long durability and increased resistance to humidity and extreme heat. Elbin resistant to the effects of wind and weather, you can enjoy the CAD-adaptable lumens at high intensity for the longest periods. The exclusive 16mm optical tube with high resolution lens provides precise vision with maximum precision.

Night Vision Binoculars NODs V7 MILITARY SURPLUS