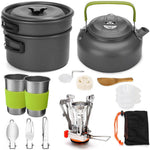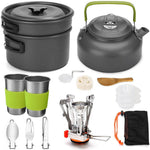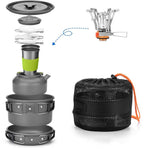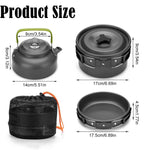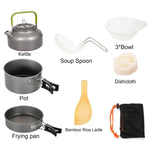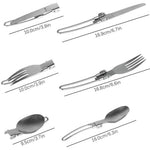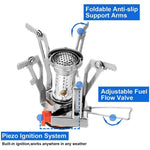 Military Aluminum Kitchen Kit
€59,99

Normal price
€40,78

Reduced price

€59,99

Comparative price
Unit price
Please select an available variant
Find here the best Military Aluminum Cooking Kit, ideal for camping!
Need a kitchen kit that is easy to carry and store? Discover this kit suitable for 1 to 3 people! It allows you to have everything you need for cooking, including fire! This is really what you should choose to make your life easier!
Are you looking for a kitchen kit that is easy to transport and store? Look no further than the Aluminum Military Kitchen Kit! This kit is perfect for 1-3 people and comes with everything you need to cook, including a fire! It really is the best choice for anyone looking for an easy and convenient way to cook while camping!
Specifications of the Military Aluminum Kitchen Kit
Teapot capacity: 800 ml
Teapot: 140x80mm / 5.52''x3.12''
Style: Outdoor
Teapot: 170x90mm / 6.69''x3.54''
Number of users: 2-3 people
Material: aluminum alloy
Frying pan: 175x45mm / 6.89''x1.77''
For the number: 1-3 people
Capacity: 2L
Free delivery

Military Aluminum Kitchen Kit