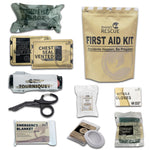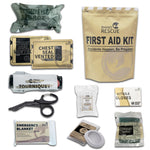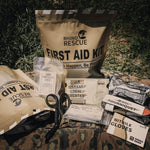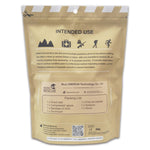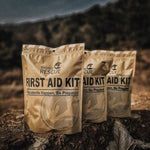 €54,99

Normal price
Reduced price

€54,99

Comparative price
Unit price
Please select an available variant
Discover this First Aid Kit to support you and ensure your safety!
Before each hike, sit down and assess the length and nature of your trip. To ensure your safety, adopt this First Aid Kit! You'll probably need it, whether for yourself or to save other people.

Whatever your destination, be prepared for anything with this first aid kit. Perfect for long trips or short getaways, this kit contains everything you need to treat minor injuries and emergency situations. Throw it in your car, throw it in your suitcase or keep it handy at home - you'll be happy to have it when you need it.

Featuring a full range of first aid supplies, this kit contains everything from bandages and gauze to antiseptic wipes and tweezers. Whether it's a scraped knee or a serious cut, you'll be able to take care of business and enjoy your trip again. Don't let a little thing like a cut or bruise ruin your fun - be prepared with this first aid kit.
First Aid Kit Specifications
First aid kit
Free delivery