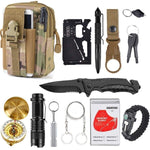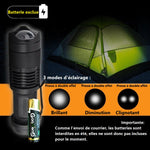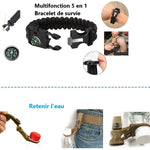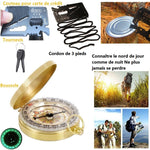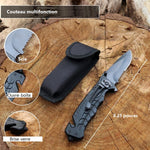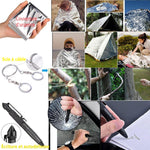 13 in 1 Camo Survival Kit
€54,99

Normal price
Reduced price

€54,99

Comparative price
Unit price
Please select an available variant
For any outdoor activity, opt for this 13 in 1 Camo Survival Kit
⛑️​ A first aid kit helps you respond to health concerns and injuries when you go hiking or camping outdoors. It is light enough that you can carry it easily .
Be prepared for anything when you're out in the wilderness with this handy 13-in-1 Camo Survival Kit. 🟢 It includes a first aid kit, a water bottle clip, a whistle, an emergency insect blanket, a golden compass, a multi-function folding tactical knife and a tactical self-defense pen. Whether you're hiking or camping, this kit has everything you need to stay safe and healthy .
Specification of 13 in 1 Camo Survival Kit
Type: First aid kits
Items included in the kit:
14 in 1 multifunction saber card
Water bottle clip
Whistle
Emergency Insect Blanket
Golden compass
Multi-function tactical folding knife
Self-defense tactical pen
SOS flashlight (3 functions)
Tactical bag
6-function multi-function paracord bracelet
Wire saw
Mini keychain flashlight
Screwdriver tools
🚚 Free delivery
This Brittany Survival Kit could also help you!
Don't miss out on visiting our survival kit collection .

13 in 1 Camo Survival Kit