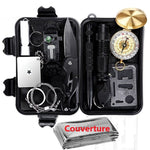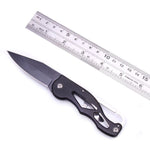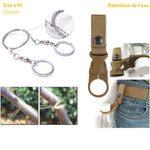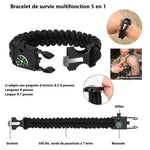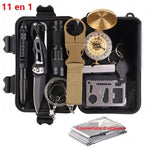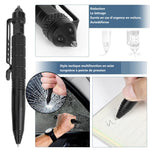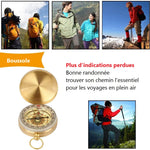 €44,99

Normal price
Reduced price

€44,99

Comparative price
Unit price
Please select an available variant
Discover this Complete Survival Kit for hikers and adventurers like you!
Looking for an all-in-one survival kit? Look no further than the Complete Survival Kit! ✅ This complete kit includes everything you need to stay safe and prepared on your wilderness adventures.

Inside you'll find a compass to help you stay on track, as well as other essential SOS signaling tools for anyone venturing into the great outdoors 🧗 . Whether you're a seasoned hiker or a first-time camper, this kit has everything you need to make your next adventure a success. So don't wait - order your complete survival kit today !
Specification of the Complete Survival Kit
Items included in the kit:
Multifunction saber card

Durable wire saw

Flashlight (SOS/Lighting)

Emergency Insect Blanket

Multifunction compass

Survival Self Defense Tactical Pen

Survival folding knife

Survival whistle

Good quality waterproof survival box

Mini LED key ring

SOS survival signaling mirror

Multifunction Paracord Survival Bracelet
🚚 Free delivery
You will also need 14 in 1 Survival Kit .
Also visit our survival kit collection .