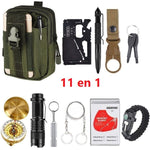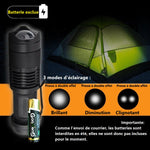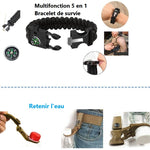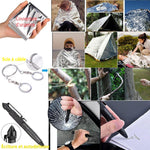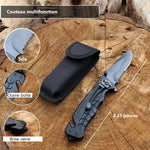 Hiking Pocket Survival Kit
€53,99

Normal price
Reduced price

€53,99

Comparative price
Unit price
Please select an available variant
For your next hike, don't forget this Hiking Pocket Survival Kit
🧗 Do you love going hiking with your team? Make sure you have the most essential items for survival with you: hydration, emergency shelter, first aid, navigation, fire and signage ​⛑️. To do this, adopt this Pocket Hiking Survival Kit .
Specification of Hiking Pocket Survival Kit
Type: Survival kits
Items included in the kit:
14 in 1 multifunction saber card
Water bottle clip
Whistle
Emergency Insect Blanket
Golden compass
Multi-function tactical folding knife
Self-defense tactical pen
SOS flashlight (3 functions)
Tactical bag
6-function multi-function paracord bracelet
Wire saw
Mini keychain flashlight
Screwdriver tools
Also discover this Black Pocket Survival Kit .
Interesting offers are available to you on our survival kit collection .

Hiking Pocket Survival Kit