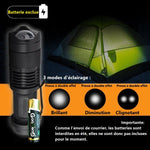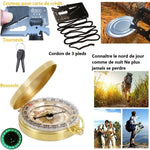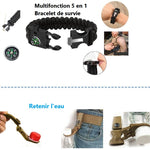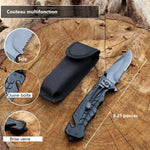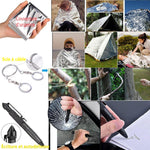 €59,99

Normal price
Reduced price

€59,99

Comparative price
Unit price
Please select an available variant
Discover this
Khaki Survival

kit

, a lightweight first aid kit!

This Khaki Survival kit is ideal for camping, fishing, hiking , as well as any other survival or emergency situation. It is safe, lightweight and compact, so easy to carry anywhere 🚚.

Here is the khaki survival kit! This handy little kit is perfect for any outdoor activity , whether camping, fishing or hiking. It contains all the essential items you need to survive in an emergency situation 🏥.

The kit includes a first aid kit, fire starter, knife and much more. ✅ Everything you need to stay safe and sound in nature. So don't leave the house without it!
Khaki Survival Kit Specification
Type: First aid kits
Items included in the kit:
14 in 1 multifunction saber card
Water bottle clip
Whistle
Emergency Insect Blanket
Golden compass
Multi-function tactical folding knife
Self-defense tactical pen
SOS flashlight (3 functions)
Tactical bag
6-function multi-function paracord bracelet
Wire saw
Mini keychain flashlight
Screwdriver tools
Free delivery
Also take advantage of this High-Mountain Survival Kit .
Don't miss our survival kit collection.