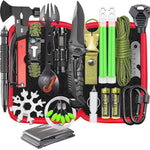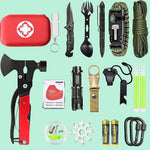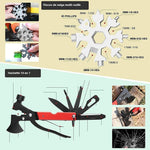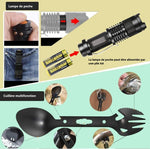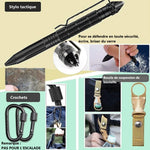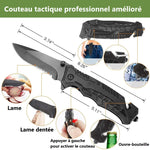 €88,99

Normal price
Reduced price

€88,99

Comparative price
Unit price
Please select an available variant
Opt for this Outdoor Survival Kit, essential items capable of allowing you to survive outdoors.
An adventure, a hike can last until the sunset 🌇. A flashlight and batteries provide a safe way to light up at night . Our Outdoor Survival Kit has one that is very durable and also everything you could possibly need.
Specification of the Outdoor Survival Kit
Items included in the kit:
Parachute cord
Multifunctional survival bracelets
Snowflake 18 in 1 multi tool
Emergency Insect Blanket
Multifunction survival knife
2 pieces of AA batteries
SOS flashlight (3 functions)
Water bottle clip
Fishing line accessories
2 pieces light stick for emergency use
14 in 1 hatchet (hammer and axe)
Survival whistle
Multi-use spoon fork
Climbing hooks
Portable Tactical Box
Self-defense tactical pen
Free delivery
Also take advantage of the Hurricane Survival Kit .
You can find the right kit by browsing our survival kit collection .