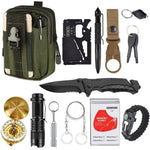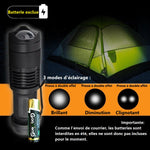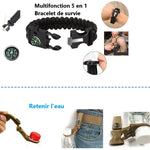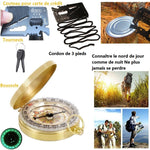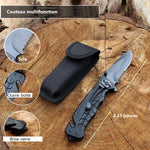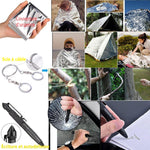 €63,99

Normal price
Reduced price

€63,99

Comparative price
Unit price
Please select an available variant
Take advantage of this Hiking Survival Kit to help you deal with a serious situation!
Getting lost can be a very serious situation, which every hiker should think about before venturing out. 🥾 This Hiking Survival Kit includes the essential elements allowing you to survive and be ready to face all dangers if the case arises.
Venture into the great outdoors with this hiking survival kit! 🗺️ This essential kit includes everything you need to survive and be prepared for any danger that may come your way. With this kit, you'll never have to worry about getting lost or stuck in the wilderness again.
Hiking Survival Kit Specification
Type: First aid kits
Items included in the kit:
14 in 1 multifunction saber card
Water bottle clip
Whistle
Emergency Insect Blanket
Golden compass
Multi-function tactical folding knife
Self-defense tactical pen
SOS flashlight (3 functions)
Tactical bag
6-function multi-function paracord bracelet
Wire saw
Mini keychain flashlight
Screwdriver tools
🚚 Free delivery
Also discover this Hiker Survival Kit .
Other kits are available at survival kit collection .