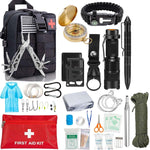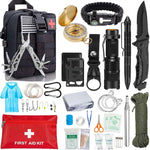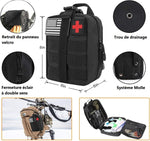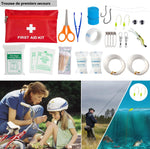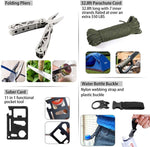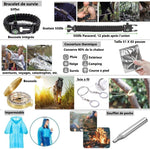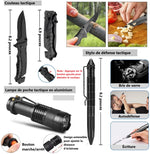 €78,99

Normal price
Reduced price

€78,99

Comparative price
Unit price
Please select an available variant
Adopt this Tactical Survival Kit to go outdoors with complete peace of mind!
🔦 Flashlights are an important part of any kit, as they can illuminate when no other source is available, in a much safer way. This Tactical Survival Kit contains an SOS light, these signals can be sent using Morse code.
People who love spending time outdoors need to have the best gear to be ready for anything. The Tactical Survival Kit is perfect for anyone who wants to be prepared for the worst . This kit includes a flashlight, an SOS light and a compass. The flashlight is perfect for illuminating dark places, while the SOS lamp can be used to send Morse code signals. 🧭 The compass will help you find your way if you ever get lost. This kit also comes with a whistle, which will allow you to call for help if needed.
Tactical Survival Kit Specification
Type: First aid kits
Items included in this kit:
14 in 1 multifunction saber card
Water bottle clip
Wire saw
Anti-insect thermal blanket
Golden compass
Self-defense tactical pen
Folding tactical knife
Bottle clip
2-piece carabiner
Parachute cord
Multifunctional folding pliers
Raincoat
Pocket bellows
Tactical bag free delivery
Multifunction bracelet
SOS flashlight (3 functions)
🚚 Free delivery
You will also need this Hiking Survival Kit .
Discover our survival kit collection for other tools you may need.