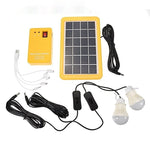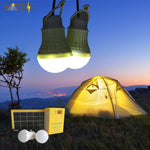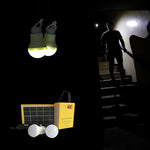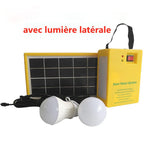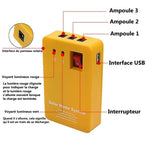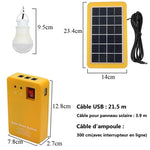 €74,99

Normal price
Reduced price

€74,99

Comparative price
Unit price
Please select an available variant
Choose this Solar Camping Light Kit to light you in a place without electricity!
When you go camping, you may not have a power source, however, you need light. This is why you must adopt this Solar Camping Light Kit.
If you're looking for a light to take with you camping or any other outdoor adventure, look no further than the Solar Camping Light Kit. This portable lantern is powered by a rechargeable battery that can be charged by solar energy, making it a great option for places where there is no electricity. The solar camping light kit is also a great choice for power outages or emergencies. With a lighting duration of 12 hours or more, this lamp will give you the lighting you need when you need it most.
Specifications of the Solar Camping Light Kit
Use: Emergency light, Power outage, Camping, Outdoor
Solar charging time: 8-12 hours
Power Source: Rechargeable Battery
Lighting period (h): >12
Light source: LED bulbs
Item Type: Portable Lanterns
Are batteries necessary? No
Certification: CE, CCC, SAA, VDE, UL, EMC
Body material: ABS
Battery: 3.7V4400mAh Lithium Battery
Battery type: LITHIUM ION
Free delivery
In another style, you can find our collection of hiking lamps directly on our collection - You can also find our ultra-violet light lamp