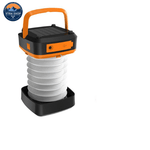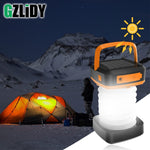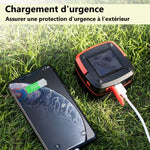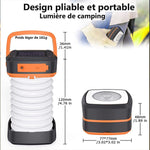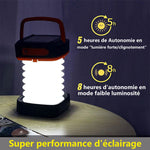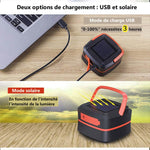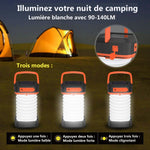 €28,99

Normal price
Reduced price

€28,99

Comparative price
Unit price
Please select an available variant
You need this Solar Survival Lamp
When you go on a mission or camping, a solar lamp is your best companion for a beautiful and comfortable night. You don't need a battery to operate it! It's both ecological and economical!
Are you looking for a solar light that you can take on your next camping trip or fishing excursion? Look no further than the solar survival lamp! This handy little lamp is lightweight and easy to carry, making it the perfect companion for any outdoor adventure. And above all, it does not need batteries to operate: simply recharge it via a USB port or solar energy and that's it!

The solar survival light is designed to withstand the rigors of the outdoors. It is made of durable ABS and has a top handle for easy carrying. The extendable design allows you to adapt the size of the lamp to your needs, while the LED bulbs provide bright, reliable light - perfect for reading, writing or simply enjoying the peace and quiet of a starry night. So why wait? Get your solar survival light today!
Specifications of the Solar Survival Lamp
Weight: 145g
Use: Camping, fishing, maintenance, etc.
Power Source: Rechargeable Battery
Lighting period (h): 6
Light source: LED bulbs
Are batteries necessary? No
Features: Solar/USB Charging, Top Handle, Expandable Power Bank Design,
Charging method: USB charging/Solar charging
Certification: CCC, ROHS, FCC, CE
Body material: ABS
Battery type: LITHIUM ION
Free delivery
Do you want to set up a small camp in the great outdoors? So come and discover our survival lighting kit - You can also find our entire range on our survival lamp collection