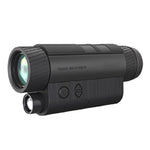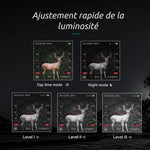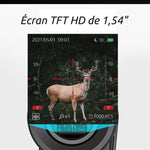 Night vision hunting monocular NV500
€229,90

Normal price
Reduced price

€229,90

Comparative price
Unit price
Please select an available variant
Intensified night vision - The NV500 Monocular
Your adventure begins with the NV500 Monocular with high quality night vision. This professional night vision device helps you observe, listen and track targets in dark situations and for your outdoor activities. With high-performance intensified optics, you'll be able to admire natural moments in their nighttime beauty and navigate the dark with confidence.
High level of night vision with an NV500 monocular
The NV500 monocular is designed for intensified performance. It increases your night vision thanks to optics that amplify light. This integrated technology gives you clear and precise observation of every detail. The technology also offers ultra-precise focus galleries to ensure superb images, even in extreme conditions.

Night vision hunting monocular NV500