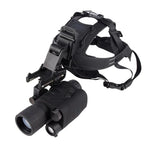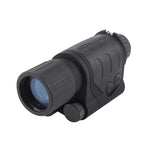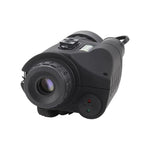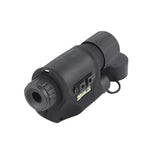 NVx3 military night vision monocular with head strap
€999,00

Normal price
Reduced price

€999,00

Comparative price
Unit price
Please select an available variant
Get military night vision with the NVx3 Monocular and its headband
This NVx3 Monocular with headband is the ideal companion for your nighttime activities. Featuring super optical performance, you will benefit from remote night vision observation, day or night. It is equipped with a light intensifier optical system that offers you a crystal clear precision image, with a viewing distance of between 5 and 75 m. With its adjustable headband, the monocular is very practical and lightweight, made only of quality materials.
A lightweight, reliable monocular for safe night vision
The NVx3 monocular is the ideal choice for safe and reliable night vision. It is durable and provides long-lasting protection against bumps and scratches. Additionally, the monocular always stays warm even in the coldest conditions, so you can take it wherever you go. Furthermore, thanks to its adjustable headband , you and your family will be able to share this monocular, and wear it easily and comfortably.

NVx3 military night vision monocular with head strap