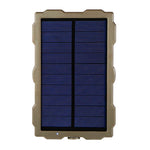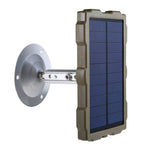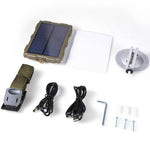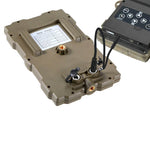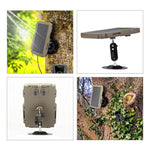 Solar Panel for Hunting Camera
€49,90

Normal price
Reduced price

€49,90

Comparative price
Unit price
Please select an available variant
The solar panel for hunting camera is an ideal accessory to extend the autonomy of your hunting camera. It plugs directly into the camera and recharges the battery using solar energy. It is easy to install and works with all hunting cameras on the market.
The hunting camera is ideal for people who like to contemplate nature and see wild animals in their natural habitat. However, it can be difficult to find the right place to install your camera, especially if you want to prevent animals from detecting it. Fortunately, there is a solution: the solar panel for a hunting camera. The solar panel for a hunting camera is a compact and lightweight device that easily attaches to the trunk of a tree or other support. It is powered by a rechargeable battery that recharges using solar energy. You can thus
The advantages of the solar panel for hunting cameras
The price of a solar panel for a hunting camera is very affordable. You can find solar panels for hunting cameras from just a few euros. These solar panels are very practical because they allow you to recharge your hunting camera without having to use an external battery.
The testimonials for trail camera solar panels are very positive. Most people say that these panels are easy to install and work great. They provide a good amount of power and allow the camera to operate for long periods of time without issue. People have also been impressed with the quality of images these cameras produce.
The advantages and disadvantages of the solar panel for a hunting camera
The hunting camera solar panel is an excellent product for hunters and outdoor enthusiasts. It is easy to use, reliable and very affordable. With this product, you can enjoy the beautiful view of nature and wildlife without worrying about charging your camera.

Solar Panel for Hunting Camera