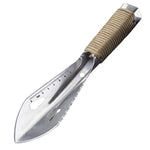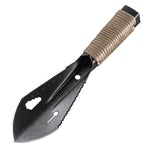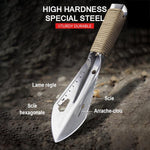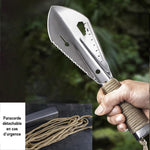 Campsle multi-purpose shovel
€29,99

Normal price
€29,99

Reduced price

€29,99

Comparative price
Unit price
Please select an available variant
🤩 The Campsle is a multifunction excavator that allows you to dig , move and transport heavy loads 💪 . It also has a rear blade that allows you to cut branches and make holes. This tool is ideal for outdoor work such as gardening, planting and landscaping.
Campsle multifunction shovel: everything you need to know about its use
Campsle is a multifunction shovel that converts into a mini shovel, dustpan and brush shovel. It is lightweight and easy to carry , making it ideal for outdoor activities 👍 . The foldable handle makes it easy to store in a backpack or suitcase.
Campsle multi-purpose shovel