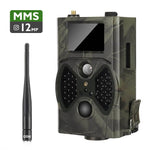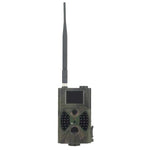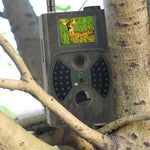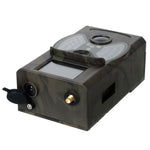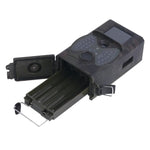 TR-30K Black LED Photo Trap
€129,90

Normal price
Reduced price

€129,90

Comparative price
Unit price
Please select an available variant
The TR-30K is a very high quality digital camera with exceptional features. It is equipped with 30 black LEDs and a 3.0-inch backlit LCD screen for easy shooting in all conditions. It takes professional-quality photos with up to 16 megapixel resolution and records 1080p HD video. It also has a burst mode of up to 10 frames per second, a timer, an anti-shake function and a USB 2.0 port for easy file transfer. The TR-30
TR-30K LED Black Photo Trap is a photo trap with 30 LEDs and a detection range of up to 20 meters. The device can be used to take photos or videos of wild animals or to monitor your home or office. The TR-30K is easy to use and comes with a remote control and an instruction manual.
Camera traps with black LEDs are very effective
The TR-30K Black LED Photo Trap price is 299.99 euros. This camera trap is equipped with 30 black LEDS and can capture images up to 30 meters away. It is ideal for hunters and naturalists who want to capture images at night.
Customers are very happy with this product and the results they have achieved. They recommend it to anyone looking for a good option for a photo trap. The sleek design and black LEDs are a bonus, as they look good in any garden.
The TR-30K black LED camera trap is an excellent device for catching insects and small animals
The TR-30K is a premium digital camera that takes amazing photos in the dark. High-power black LEDs enable the camera to produce clear, sharp images even in the darkest environments. The TR-30K is easy to use and fits all budgets.

TR-30K Black LED Photo Trap