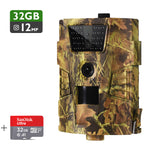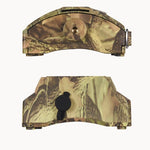 TR-01K Photo Trap with SD card
€59,90

Normal price
Reduced price

€59,90

Comparative price
Unit price
Please select an available variant
The TR-01K Camera Trap with SD card is an ideal tool for documenting and monitoring wildlife. It is easy to set up and use, making it perfect for beginners. Additionally, it is equipped with an SD card, allowing you to easily transfer your images to your computer.
The TR-01K is a compact and easy-to-use digital camera trap. It comes with an SD card and a remote control for easy installation. The TR-01K can capture up to 9 photos per second with a resolution of 8 megapixels, making it the ideal camera trap for nature enthusiasts and professionals.
The TR-01K camera trap with SD card is the latest surveillance tool you need to protect your property
TR-01K is a digital trap camera equipped with an SD card. It can capture sharp and precise images up to 12 megapixel resolution. The TR-01K is capable of operating for hours thanks to its long-lasting battery and economical sleep mode. This camera trap is ideal for wildlife and territory monitoring, as well as for documenting activities in sensitive areas.
The reviews for the TR-01K Camera Trap with SD Card are extremely positive. Users are delighted with the quality of the images and the ease of use of the product. They recommend it to anyone looking for a reliable and easy to use camera trap.
Conclusion on the TR-01K Photo Trap with SD card
The TR-01K Camera Trap with SD Card is an easy-to-use device that allows hunters to take photos and videos of wild animals in their natural environment. It is equipped with an SD card to save the images and videos taken, which is convenient for hunters who want to share their experience with others.

TR-01K Photo Trap with SD card