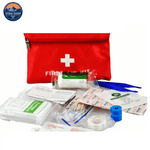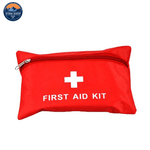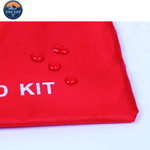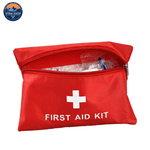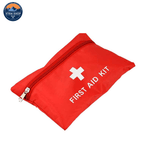 Motorcycle first aid pouch
€15,99

Normal price
Reduced price

€15,99

Comparative price
Unit price
Please select an available variant
Did you like to venture out on a motorbike? Don't forget this Motorcycle First Aid Pouch
Very light, it doesn't bother you at all! However, you would need it in the event of an accident on the road. In the event that you or other riders have a problem, you can get it out and avoid any complications that may arise.
Are you looking for a compact and lightweight first aid kit that you can take with you on your motorcycle adventures? Look no further than the Motorcyclist First Aid Kit! This small but mighty pouch contains everything you need to treat minor injuries and emergencies. So you can have peace of mind knowing you're prepared for anything.

In the motorcyclist first aid kit you will find bandages, antiseptic wipes, gauze pads, anti-sting pads and much more, all neatly stored in individual compartments. Additionally, the kit comes with a comprehensive instruction booklet to help you deal with any situation. Whether it's a scraped knee or a more serious injury, the Motorcyclist First Aid Kit has you covered.

So don't hit the road without it - order your motorcycle first aid kit today!
Specification of the Motorcycle First Aid Pouch
First aid kit
Free delivery

Motorcycle first aid pouch