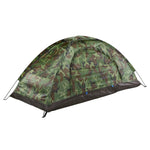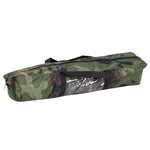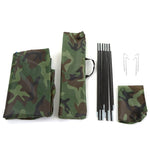 Extreme Cold Survival Tent
€47,99

Normal price
Reduced price

€47,99

Comparative price
Unit price
Please select an available variant
Take advantage of this Extreme Cold Survival Tent to save yourself from hypothermia!
It may take several hours for an incident to be resolved. So, you need a warm and safe place to survive . To do this, bring this Extreme Cold Survival Tent on your outdoor trip.
When the temperature drops and the elements turn deadly, you need a reliable cold weather survival tent to stay alive. There Extreme Cold Survival Tent is just what you need, whether you're stuck in a blizzard or hiking in the mountains in subzero temperatures.
Made from durable fiberglass , this tent will protect you from the elements and help you stay warm until help arrives. It's spacious enough to accommodate one or two people, so you can huddle together for extra warmth if needed. Best of all, it's delivered straight to your door so you're always prepared for the worst.
Don't be left without a means of cold weather survival - order your cold weather survival tent today!
Specification of the Extreme Cold Survival Tent
TYPE : Tent for 1 or 2 people
MAST MATERIAL: Fiberglass
200x100x100cm
FREE DELIVERY
You will also have liked this 2-person Survival Tent

Extreme Cold Survival Tent